Why Max international is the best home-based business for you.
In today's fast-changing world, many people are struggling to make ends meet, sometimes working 2 or 3 jobs to get the bill paid. Jobs are no longer secured and the days of working for one company for forty (40) years are gone. Good full-time jobs are disappearing and contract and temporary works are taking their place.
And for those that do have great jobs that make great money, the stress and long hours can make it feel like this is not the way to live.
Many of us have limited savings for emergencies or for the future with more than 80% of us feeling we won't have enough money for retirement.
In today's world, we all need a plan B.
So, what does the plan B looks like?
PLAN B.
For lots of us, Plan B means starting our own business, Baby boomers and those at the retirement age are the greatest and fastest growing segment of the entrepreneurs with women leading the charge and young people love the idea of working for themselves as well.
26% of the millennial are those 30 and younger, said working for themselves is part of the American Dream.
BUT CONSIDER…
But the reality of starting their own business could be daunting. The money and skill needed to start a traditional business or opening a franchise could be significant.
The fact is, few of us have the skill to take business from startup to success, and 4 out of 5 businesses will fail in the first 5 years of startup.
But then…
You could start a business from home that offered:
Minimal risk
Proven system
Convenient and flexible working hours
Set your own goals
Exclusive products with a large and ready market
Make a difference
What if you could start a business from home that offered a minimal risk with a proven system for success, a business where you set the hours and you set your income goals?
And a business where you have distribution rights to exclusive products with an unlimited market? And what if all of these came with an opportunity to truly make a difference in the lives of people you touch, won't that be powerful?
NOW HOME BASED BUSINESS.
---
With possible tax savings of up to $3000 to $9000 per year, one in every eight households involved and more than 80% of women making more than 8 figures($100,000+) per year with a home based business, starting a business from home just make sense.
5 KEY AREAS TO EVALUATE IN ANY BUSINESS.
---
To properly evaluate any business, whether it's a home based business or not, it is important to take a look at five key factors.
People

Product

Trends and market opportunity

Compensation

Training and Support
Let's take a look at each of these factors in more details and see how max international stalk max up.
VISION AND PROVEN EXPERIENCE
---
Fist let's look at the people behind max international.
STEVEN K. SCOTT.
Max international founder Steven K.Scott is a marketing entrepreneur and a New York Times Bestselling Author. Steve has spent his entire life finding the breakthrough products like the Total Gym with Chuck Norris and Gena Norris and marketing them on TV creating billions of dollars in sales.
When he was introduced to the max international first product, he realized that he has found the biggest breakthrough he will ever see in his lifetime. His vision for what was possible was so huge, he went to his competitors, Bill Guthy and Greg Renker, founders of the largest TV direct selling company in the world. Bill & Greg agreed to personally partner with Steve to max products to the world. And max international was born.
EVALUATING THE  PRODUCTS.
---
Are they consumable?
Are they exclusive?
Are they credible?
Is there a market for them?
When you are evaluating a business opportunity, it is important to look for products that are consumable so that you would have customers who take the products on a monthly basis. The products should be exclusive and highly credible. And finally, do the products have a large market opportunity?
Let's evaluate how max international products stake up.
MAX INTERNATIONAL PRODUCTS.
---
Max internal have what they called, a science based, medical breakthrough called "Riboceine" backed by 25 years of intensive research, with 20 per review studies, and 38 patents and patents pending.
Riboceine is the most advanced Glutathione technology anywhere today and its available exclusively to max international.
GLUTATHIONE.
---
Now glutathione might be the word you are hearing for the first time. What is Glutathione and why is important?
Glutathione is produced naturally by every cell in the body. It is the body's most powerful antioxidant and the most efficient detoxifier.
Critically important in today's world where we are exposed to over 80 thousands of chemicals and toxins every day.
Glutathione strengthens our immune systems, reduces cellular inflammation, and protects us against oxidative stress.
Glutathione really is our body's miracle molecule. When we have lots of glutathione life is good, we have great energy, our immune system is boosted, we get better sleep, better mental focus, reduce aches and pains, we can handle stress better and our athletics performance is enhanced.
But here is the thing…
THE CHALLENGE.
---
As we age, our glutathione level starts to naturally decline, and this happens even faster with stress, toxins in our environment, illness, not enough sleep or poor nutrition and even how we exercise.
And with low glutathione linked to over 75 diseases and health challenges, this is not something we can ignore.
INCREASING GLUTATHIONE.
---
So, if we know that glutathione is important, and we want to make sure we have enough of it, how do we get more?
The challenge up to now is that they has really been a way to boost your body's production of glutathione.
You can buy glutathione pills on the nutritious store, but it won't do any good, this is because glutathione pills cannot be absorbed by the cells.
Max international RIBOCEINE TECHNOLOGY is the most advanced way to boost glutathione within the cells. It's 300% more effective than the next best alternative.
MAX RIBOCEINE TECHNOLOGY & PRODUCTS.
---
So, lets take a look at the max international products.
CELLGEVITY
Cellgevity is our flagship product. It boosts glutathione within the cells. The first thing people will typically notice when they take cellgevity is
Better energy
Better sleep
Better mental focus
Reduced aches and pains.
MAX ATP.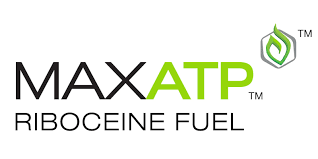 Max ATP is a performance drink that gives athletes an edge on endurance, performance, and recovery.
But MaxATP isn't just for Athletes, its perfect on a day when you need extra energy or focus or just having a really long working day.
It's also our fastest acting product with people typically noticing result in the first 15 minutes of taking it.
MAX N-FUZE
Max N-Fuze offers the vitamins and minerals you would get in 20,000 calories of food reduced to just 10 calories. It is the perfect fuel for your cells and it helps cellgevity to do its work of raising glutathione even perfect.
All of the max products are certified free from ban substances which make them safe for athletes and anyone else to consume. The best thing about max products is that people can feel the difference they make, sometimes that difference can be life-changing.
We consider max products are science-based, exclusive and have wide market appeal.
Let's take a look at how they fit into market trends and what opportunity this gives us.
TRENDS AND MARKET OPPORTUNITY.
---
Health & wellness – Next Trillion $ Industry.
The health and wellness industry is sky rocking and well on its way to becoming the next Trillion dollar industry. The market has doubled every year for the last 10 years.
86% of the population uses an alternative to natural health today compared to just 4% Ten years ago. So we can see that the industry we are in is the right one. And if we look at the market opportunity for max international products it's also very significant.
Consider just these three target groups alone:
The first is the baby boomers aged 50 to 67 who all wants to remain healthy and feel great when they age. There are 10,000 people a day turning 50 making baby boomers a very big market opportunity.
The second large target market is anyone with a health challenge who wants a better quality of life and we all know people with health challenges, don't we?
And finally, the third target market is Athletes at all level. Anyone with an interest in sport and fitness.
Just by looking at these three groups alone, is it really clear that there is a sizable market opportunity.
MAX COMPENSATION.
---
When it comes to compensation, it is important to look for a fair pay plan where you can earn money right away.
50% of revenues paid as commission.
New people can earn quickly
A fair plan that rewards effort
No cap on earnings.
With max international, new people can earn quickly and over 50% of all revenues paid out as commission, with no cap on earnings, the income opportunity is unlimited.
TRAINING & SUPPORT.
---
website
marketing materials
a simple system for success
Training, support & mentorship.
There is also tremendous training and support to make sure that you can get started in your business successfully with a website, marketing materials and a simple system for success.
MAX INTERNATIONAL.
---
People
Products
Trends & Market
Compensation
Training & Support.
So when you put it all together, what is max international offering in a home-based- business?
Founders with a proven track record of success, Products that are science-based, exclusive and makes a difference in peoples lives.
The health and wellness trend is growing and the marketing opportunity is unlimited. A compensation plan that is fair and that has no boundaries.
And the right training and support to make sure that you can reach your goals quickly.
All of these is a recipe for success in starting your own business with max international.
IMAGINE…
Imagine this…
A life where you feel healthy, vibrant, energetic and can enjoy all life has to offer.
A lifestyle where money and time are not a factor.
Imagine if you can spend more time with family and friends, stay healthy and active, enjoy travel and new experiences. Learn and grow. Make a difference for others. Work with people you enjoy and build a legacy.
Imagine how powerful that would be…
All of this and more is possible with Max International.
To Join Max International, Call Or Whatsapp Clems on 2347036753010