I have been receiving lots of inquiries from people in Nigeria recently on how max international works and how one can benefit from it.
I was initially reluctant on creating a post addressing this as I felt I could handle the few calls within my circle of friends , both on and off the social media calling for inquiry, but on a second thought, I feel it is important I write a post tailored towards helping people who may not have the opportunity of asking me through phone calls or social media about how max international works and how to take advantage of the opportunity it presents. So, if you have been wanting to find out about max international and how you too can register with the company and enjoy all the goodies the opportunity presents, then fasten your seat-belt as I take you through everything and how it works.
Going forward, what is max international?
What Is Max International?
Max International is an American based company with a unique breakthrough product that is based on Glutathione.
The company empowers people to build a legacy of significant change in their lives and the lives of others by enabling them to experience better health, success, and significance.
At the moment, max international has operations in well over 20 countries of the world including Nigeria, Ghana, Ivory Coast in West Africa, and many more countries on the block.
This means the opportunity to touch more lives and make more impact just got better and bigger.
In Nigeria, at the moment, the company has three regional offices in Lagos in the South West, Abuja in the Northern region, and PortHarcourt in the Southern part of the Country and hopefully as the years go by, more offices would be opened to meet up with the demand.
So now, how does max international work? Big question.
How Does Max International Work?
Going forward, let's look at how the max international opportunity works and the opportunities it presents.
Like early stated, max international has some amazing science-based breakthrough products based purely on helping the body to produce glutathione intracellularly – Talking about helping people to experience better health through the use of these breakthrough products.
There is an amazing business opportunity wrapped around these products – Talking about Success and Significance.
You all know that the major most prevalent challenges faced by most people in the world together are the increasing amount of health challenges, accompanied by a poor standard of living especially in developing countries like Nigeria.
Now with max international providing breakthrough products aimed at improving the overall health condition of her users, with an unmatched business opportunity, the two major challenges facing the world seem to have gotten their solutions.
How To Take Advantage Of The Opportunity.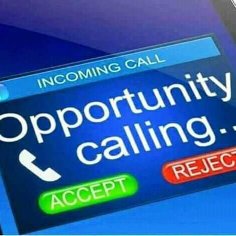 Here is how it works.
Max internationals amazing business opportunity is available for all to key into, to enjoy amazing health, great success, and significance.
There are two keys opportunities with max international opportunity.
Great Health through the awesome products.
An unmatched business opportunity.
Health Through The Products.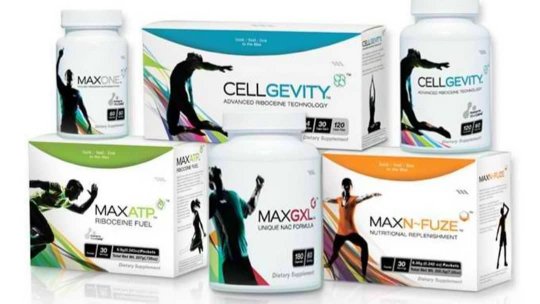 Max internationals breakthrough products are backed by 25 years of intensive research by prof Herbert T Nagasawa, a world-renowned scientist, who is also reputed to have created the 3 minutes antidote for cyanide poisoning.
The Company's products are based on the science of Glutathione.
Now, glutathione is a natural molecule that is produced by every one of the over 75 Trillion cells of the body.
Glutathione is regarded as the world's most potent and powerful antioxidant.
Not only that, it is the most efficient detoxifier. It strengthens the immune system thereby effectively slowing down the process of aging.
Little wonder, it is regarded the world over as the most effective anti-aging molecule that effectively combats the devastating effects of oxidative stress.
Glutathione has been studied extensively and has over 100,000 articles and studies published on pubmed.com, the United States online library of medicine. Low Glutathione is linked to over 74 health challenges and diseases, according to various scientific publications.
Cellgevity is the flagship product of max international. Cellgevity helps the body to produce glutathione naturally within the cells.
MaxATP, MaxNFuze, MaxOne, MaxGXL, Max 3.5.7, Meta-switch, and the recently launched cosmetics and beauty care products are some of the other products of max international although only the first four are available in Nigeria at the moment.
All these products are meant to improve the health and wellbeing of the users. All the products are certified by the relevant regulatory bodies; NAFDAC, HALAL, BSCG.
Business.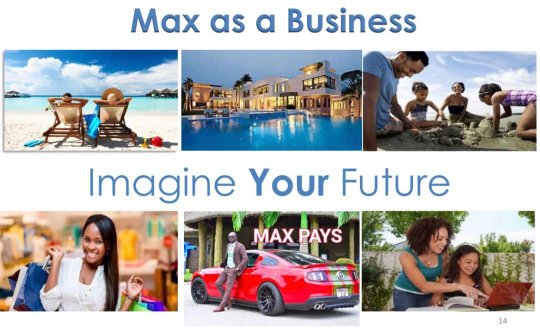 Next to health is the business aspect of the company. Remember what I said at the beginning of this article, Health, Success, and Significance.
The max international business opportunity is huge as evident from the number of markets it currently has active operations in, over 20 countries and still counting.
This opportunity can actually help you to achieve all of your financial goals. You can pursue the max dream working either full time or part-time, the choice is yours.
The payment plan of max international is designed in a simple way such that you can make money in 8 different ways.
You can look at the compensation plan in detail HER
So, the first thing you will have to do become an associate with max international is to be registered.
Those that registered to do business with max international are called Associates while those only interested in buying the products for personal use are called Preferred Customers.
Only those registered as Associates can do business with max international and earn money.
Preferred Customers can not earn money as commissions from max international except selling for little gain. However, if they wish to make money by way of commissions from max international, then they are allowed to register as associates.
Registration.
There are basically 3 registration packs for those that want to take advantage of the business opportunity of max international and make money for themselves.
There is also the Promo Pack introduced to the Nigerian Market towards the end of 2019.
Promo Pack.
Personal Pack.
Professional Pack.
Premiere Pack.
The promo pack goes for N39,000 and gives you 6 bottles of Cellgevity.
The Personal pack goes for N52,000
The Professional pack goes for N199,000.
The Premiere Pack goes for N399,000.
Those desiring a business with max international must choose any of the above registration packs.
I have written on how to join max international in a detailed post and you can find it here.
Once you have chosen the pack you want to register with, you go right ahead with the registration. The registration must be done under someone who is already in the system, which obviously must be with the person that talked you into registering.
How Money Is Made In Max International.
I have written earlier on how to make money with max international here, you can go check it out.
Meanwhile here is the summary of how money is made in Max international.
The max international compensation plan rewards associates in 8 massive ways.
Retail Profits.
Preferred Customers.
Fast start income.
Prime Bonus Commission( Prime levels 1-3).
Binary Team Bonus.
Global Pool.
Matching Income.
Max Living Bonus.
One of the most amazing things about being a max international associate is that you can start making money the same day you register through retail profit.
You can make money the following week on Wednesday, through Fast start and Preferred customer weekly payments and you can make money on the 15th of the following month and every 15th of every month as long as you stay active and keep on with the activities that matter.
In order to make money with max international, you will need to enroll other people to max international under your Team.
Max international uses a binary system( Two-leg system, one left and one right).
You can start with two or more people.
Check out This Article on how to join max international in Nigeria.
Once you are registered, you will need to work together with your upline Team Leader, who will put you through what is called Associate orientation.
Hope you like this article, drop a comment below and I will be more than glad to hear from you.
Got any question, drop it down and be rest assured you will be attended to.
If you are in Cameroon, Kenya or any other country within the African region, the time to join max international is now as max international is set to launch new offices in 11 new African countries.
Be a pioneer leader in your country.
Whatsapp +2348110996314.