So, in today's post, I am going to show you how you too can join max international in Lagos and its environs.
Max International is a company that produces and markets a popular supplement called Cellgevity.
So, if you have been using cellgevity before, or you heard about it and you are interested in becoming a distributor or an associate (Cellgevity distributors are called associates), this post will put you on the right track.
But before we continue, let's talk a bit about the company, max international.
What's Max International?
---
Max International is a health and wellness company based in the USA that produces and markets glutathione-enhancing supplements.
One of the most popular products of max international is cellgevity.
Apart from marketing world-class premium glutathione-enhancing products, Max international also has a business opportunity.
Since its inception in 2007, max international has established a strong presence in over 20 countries the USA, Canada, Australia, the Philippines, Malaysia, Ghana, Nigeria, Ivory Coast(Côte d'Ivoire), Guatemala, Colombia, Ecuador, Hong Kong, Costa Rica, New Zea Land, etc.
The Max international business opportunity allows you to grow a team of associates who would go on to also develop their own Teams of Associates and working collectively as a Team, one can achieve lots of success.
The Max International Products.
---
The most popular product in the range of products held by Max international is cellgevity.
Almost everyone who uses cellgevity would have nothing but great things to say about cellgevity.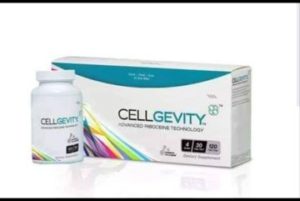 Cellgevity helps the body to raise the glutathione level naturally within the cells.
Glutathione is something that is produced naturally by the body and science has it that without Glutathione there won't be oxygen Based Life.
You understand that every day, the human body is challenged by lots of issues such as stress, lack of proper sleep, poor diet, and physical exercise.
These issues can sum up to affect health and wellness negatively.
In order to help our bodies combat these effects and live healthily, Our bodies produce a molecule called glutathione (GSH).
Glutathione is, therefore, the major protector of our cells.
Glutathione is known as the Master Antioxidant because of its function of recycling and restoring other antioxidants like Vitamin C and Vitamin E and other antioxidants.
It is actually the first line of defense against chemical toxins, radiation, heavy metals, and generally free radicals. These are some of the most violent attackers the cells contend with every day.
Without glutathione, the cells can easily be overpowered by these violent attackers thereby causing some serious damage to the internal working of the body.
These cells' violent attackers enter our bodies through the foods and liquids we consume.
Glutathione has been studied extensively, and in fact, a recently conducted survey shows that it is the most studied molecule in the body, even far above vitamin C.
There are well over 100,000 peer-reviewed studies cited in PubMed.com, on the importance of glutathione.
 Is there's Urgent Need To Replenish Glutathione in our Bodies?
---
No, we understand the importance of having an adequate amount of glutathione in our bodies.
But unfortunately, our Glutathione Levels are decreasing very fast as we age.
The older we get, the harder it is to maintain optimum glutathione levels, coupled with other factors such as poor diet, lack of adequate sleep, poor exercise, toxins in the body, pollution in the atmosphere and so many other factors contribute to making our glutathione levels go down even faster.
Once the Glutathione level began to decline, the cells are affected.
This means our cells don't work as well and our overall health and wellness pay heavily for it.
As the result, the human body begins to experience health challenges and diseases.
Its been established that every known disease in the body is associated with a low level of glutathione.
To help prevent this, there is a need to boost one's glutathione production in the body.
Unfortunately, we can't just take glutathione from outside; we need to find ways to help our bodies produce it naturally.
Studies show that oral glutathione more or less is useless, as the glutathione molecule is fragile in nature and gets destroyed during metabolism.
Intravenous glutathione before now seemed to be the better alternative but then, it's also very expensive and gets exhausted really fast, and needs to be taken frequently, like 3-4 times weekly.
Max International Gluathione Solution – Riboceine Technology.
---
Max International's proprietary Technology, 'The RiboCeine™ technology' is the best and most effective solution for effective supplementation for optimal glutathione production.
Cellgevity contains Riboceine and 12 other synergistic ingredients.
Cellgevity gives the cells the ingredients they need to make their own glutathione, and when that happens, miracles can happen.
Cellgevity will help raise the glutathione level in your body for optimal cellular performance.
In a nutshell, you can turn your life and whole self around for good by boosting your cellular glutathione through cellgevity.
Max International Business Opportunity.
---
Max international does not only provide you with quality products to enhance the quality of your health, but they also provide an amazing business opportunity that can literally turn your financial fortune around for good.
Once you become a registered associate of max international, you will have access to these quality products, and all the business tools and training that will help you build your own business.
The max international business opportunity is designed to empower you to take charge of your financial lives.
Whether you are a regular person, a professional, or a civil servant, an additional source of income won't be a bad idea, especially in this current period where job security is fast becoming an illusion.
Whatever your financial situation is, the max international business opportunity is a perfect fit for all.
Making Money In Max International
The max international business is designed to pay in several ways.
You earn money daily with our retail profit.
You make money weekly with our fast start and preferred customer commissions.
You make even more money with binary and matching check commissions.
What that means is, you can sign up today, get your products, and start making money right away with the retail profit.
Or share the product and business opportunity with others and start making money the following week and every month.
That's super amazing.
But first thing first, you need to get started by becoming a registered max international associate.
Because Max International employed the business model of Multi-Level Marketing, you need to register under a sponsor.
Someone who is already a registered member of max international must sponsor you into the business.
And that's why we are here to help you.
There are three registration packages to choose from, and a limited-time promo offer to make it 4 packages at the moment.
1 . The Starter pack costs N60,500 and gives you 6 bottles of cellgevity.
2. Personal pack cost N80,000 and gives 8 bottles of cellgevity.
Cellgevity can also be combined with either MaxATP or MaxNfuze.
3. The professional pack costs N204,000 and gives 23 bottles of cellgevity, or the combination of cellgevity, ATP, and Nfuze.
4. The Premier Pack costs N409,500 and gives you 46 bottles of Cellgevity.
It also allows you to choose a combination of cellgevity, Max ATP, and Max Nfuze.
Also, there are other combinations that you can choose from apart from cellgevity. Most people go for cellgevity because it's more popular and easily the most sellable product at the moment.
To get started and for mentorship, WhatsApp or call Clems here
08110996314
07036753010